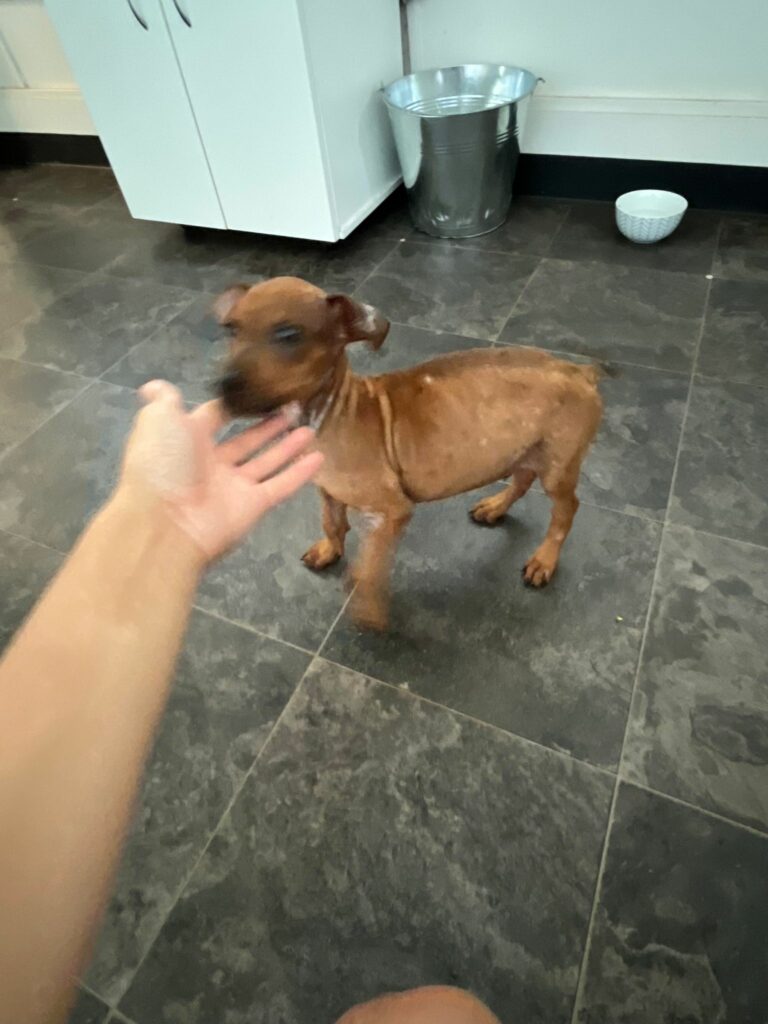 Breed:
Town Dog
Birth Date:
12/21
Sex:
Male
About:
I want CJ to live a happy and healthy life and to be highly trained
Training Logs:
Cj was picked up from the side of the main road on Tiwi Islands  on Friday 4th of February, he was full of ticks and mange scabs and was scared and reluctant to come near me.
I took him home after asking the Land Owner who's name is 'CJ 'if i could take him. Picked him up and and put him in the shower for a medicated bath on my lunch break and he was scared of water. He slept like a rock and wouldn't stop following me around I spent around 3 hours removing all the ticks off of his body, the medicated shampoo took care of the rest. Gave him a Nexguard Spectra to deworm him. Named him after his previous owner CJ as he is a friend of the Tiwi Ent family.
He was scared to interact with other dogs murphy and ginger but i let him go so that he would get used to being around good dogs. He was probably scared from living around all the mean town dogs.
9/2/22
It has been 4 days and CJ is looking a lot healthier and fuller, taught hi m how to play fetch , he knows how to sit and he knows his name, he is more social with other dogs.  I am motivated to train him to be obedient and be like a police or miliatary dog. Not sure the breed yet but i'm 91% sure he has prominent Rhodesian Ridgeback genes, he even has a streak along his back and floppy ears. probly gonna do a DNA test for him.